Testimonials
Customer feedback is a huge part of any business, they help new customers gain trust in doing businesses with us and the feedback we receive from past customers is used to help us make continually improve how we do business. So please take the time to view what some of our customers have to say about us. If we have already had the pleasure of doing business with you. PLEASE take the time to fill out our review form to share your feedback!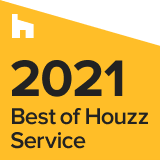 ---
"

A Happy Century Home Update

"It all started with a leaky faucet.

And I got to thinking well why not replace that single sink too while I'm at it? I knew that meant moving the dishwasher to the island and from there it became a ripple effect. Why not give that upstairs bathroom a facelift too? I've had that tiny tub up there for years - yup 53 x 14, and now's the time to make some changes. Enter Irene. I reached out for guidance and that's exactly what I got. I had a vision of what I wanted for my 1884 farmhouse and working with Irene made that happen. In fact, it's even better than I envisioned. She took me to see counters, to select tiles, to select bathroom faucets, a tub, a toilet and of course that kitchen faucet that started it all. Her knowledge guided everything I did. Her patience was comforting as I grew my vision. I could call her anytime for advice...and I did. The contractor and plumber told me it was impossible to have a shower in my upstairs bathroom but Irene said it was possible and to insist. Well today I have a beautiful shower upstairs with my soaker tub and a lovely Euro shower door.

When you work with a professional, everything changes. You're armed with the information you need for decision making. And at every decision point, her check in with me was one simple question - Are you happy? I felt supported and listened to and knew I could reach out at anytime...

Would I work with Irene again? You bet!"

December 2022

"
Carolyn Watt, Mount Albert Ontario
"

Complete Kitchen Renovation & Flooring Makeover

"Irene worked with us this year on a complete kitchen renovation.  We found her to be the consummate professional!  She is extremely knowledgeable about all aspects of the renovation process and guided us through our decisions based on quality, durability and design.  This was extremely important to having the high-quality results we achieved!!  The tradespeople that Irene used were also extremely knowledgeable and professional and we enjoyed having all of them working in our house.

One of the things I found most outstanding was that Irene was "with us" every step of the way.  She maintained very close contact and followed up on every aspect of the work being completed to ensure we were happy with each step.  She was always available to us and returned emails and phone calls very promptly.  We felt very confident about this whole process due to Irene's management of the project from start to finish!  We couldn't have done such a big reno without her!!

We would highly recommend Irene of Turnbull Interiors for any renovation/decorating project!!!! "

December 2022



"
Janice and Brian Edwards, Barrie Ontario
"

Lakeside Kitchen / Home Renovation
"Irene helped us with the redesign of the entire main floor of our home. She made suggestions that had never occurred to us and the result is amazing! Irene has a keen eye for detail and helped us completely transform our home. We "couldn't be happier with the result.

April 24, 2022


"
juliaporter Brechin, Ontrio
"

Large Lakeside Home Interior Colour & Paint Consultation
"Painting an entire home is a daunting task but Irene patiently assisted us in successfully choosing a paint colour that transformed our home into a new modern space. We can't thank her enough for her diligent and meticulous process that led to such a successful transformation of our home."

July 29, 2022



"
Mom Brechin, Ontario
"

Interior Makeovers,,,,
"My husband and I have been fortunate to obtain the services of Turnbull Interiors. Once you hire this company you will never chose anyone else. Irene Turnbull is the master of completing the job to perfection. She does what you want, The best tradespersons are used. Every man would agree to the professional workmanship provided. Excellent service! We are on our third home improvement and as usual are so very pleased. Irene is a small lady who gets big jobs done right. She is never too busy to discuss the work or to inform you of what is happening. A pleasure to deal with. Laura and Walt Malarczuk"

September 2022


"
nonnamalaczuk Bayshore Village, Brechin Ontario
"

Living Room Decorating Makeover..December 2021
"Irene helped us select colours for our living room drapes and cushions to help brighten up the room and give a more modern feel to it.  We are delighted with the outcome!  The fabrics are beautiful and of high quality.  The workmanship is excellent"  "We are absolutely delighted with everything you did for us,"

"
Pamela Poyntz, Brechin (Lagoon City) Ontario
"

Full Kitchen Renovation - August 2021
"Irene was recommended to us by our neighbor and we are so glad she did. Irene is a consumate professional, keeps her eye on the target and ensures the project moves ahead. First meeting Irene we knew that our kitchen was in good hands in terms of what will get changed and how to make our old and sad kitchen into a modern, inviting, gourmet chef quality kitchen. Not only did Irene have an excellent design and plan she also hires the best trades people available. Irene has high standards for every aspect of the remodel both during the planning and the execution. If you can't work to her level of quality, you will not work on one of her projects. We are super pleased with her work and only wish we knew of her earlier when we were remodeling another part of the house. Not to be forgotten, beyond her design skills, the best part of Irene is that she is a great project manager. She managed my kitchen remodel and it was by far the best and least stressful remodeling I have ever been involved with. Irene is fantastic! We just hired her again to redo our basement remodel. Can't wait to see her design for the basement. I know it will be amazing when finished"

"
M.K. Brechin, Ontario
"

Main Floor Lakeview Condo Update Fall 2021
"Irene has been a joy to work with. She is accessible and keeps us updated. Our project has had many setbacks due to COVID-19 but she has always found ways to get things done. She shines during challenging times. Irene has wonderful ideas that may seem small at first but make major impact. Her colour and style sense is impeccable"

"
Rhonda O'Grady, Barrie, Ontario
"

Awesome Fireplace Makeover 2021
"Having never before hired someone like Turnbull Interiors I must admit I had reservations about the whole venture. Irene came to our home and discussed the Reno plan we had in mind. Very quickly it became apparent that Irene was very skilled at her profession and the choice for us.
Due to materials and worker lockdowns during the trying months of Covid I would get flustered but Irene kept me calm throughout the project with her kind and patient manner.  The end result more than exceeded my highest hopes. 
We now are enjoying our magnificent fireplace and those who see it invariably take a deep intake of breath followed by high words of praise for design and workmanship. 
We absolutely plan on using Turnbull Interiors in the very near future once again. Irene is a lovely lady who knows her stuff!"..


"
J.B. Anton Mills, Ontario
"

Condo Main Floor Reno - Summer/Autumn 2021
"I really have to rave about working with Irene Turnbull. She transformed my 70's cottage kitchen, main floor and fireplace into a classy living space. This included renovations on my cupboards, countertops, backsplash and ceiling . She was extremely professional, organized a great team of contractors, clean , quick and very personable. I never felt pressured to do anything i did not want to do.
Highly recommended!"

"
Lynn Moss, Brechin (Lagoon City) Ontario
"

Project Date: 2019 - 2020
Scope:  Home Furnishings including draperies, carpet, bedding, upholstery & interior painting
Irene took the time to understand our lifestyle and taste in order to deliver a fantastic home décor that is truly "us".  She helped us to use existing heirloom furniture and design functionality while adding updated "punch".  Her understanding of pattern, colour, texture and fabric durability is excellent.  Irene was able to help us think outside our normal comfort zone to achieve a casual but elegant décor that continually puts a smile on our faces.  I would have no hesitation in recommending Irene.  Working with her has been a pleasure.

"
Julie Ferguson Beaverton Ontario
"



Relationship Client
Project Date - Summer 2020
After looking at a couple different kitchen designers we choose to work with Irene pre pandemic. Irene presented us with very cool & exciting ideas and the most cost efficient options for our budget. She was so precise & very knowledgeable and willing to work with us. 
We got very excited when we met up with her cabinet maker Dave and he drew us out a detailed floor plan. We fell in LOVE with everything offered and our cabinets were ordered! The end result was a kitchen so fabulously beautiful it blew us away! I LOVE going into my designer magazine look kitchen! I waited a very long 23 yrs for this and certainly was not disappointed!
We were certainly blessed with the quality of service Irene gave us. From the tiles guys,  the cabinet installers, the electrician, the plumber! We whole heartedly loved having them all come to our home and treat it like it was their kitchen they were working on. Practicing safe Covid to boot! 
Irene went over every detail so nothing was missed and added stuff that made the kitchen, like the fly moon to which I never even heard of! It is now one of my favourites! Irene made some wonderful suggestions which we incorporated into the design. We are so happy we did! 
Working with Irene was AWESOME! It was a very positive and pleasant experience. We absolutely LOVE our new space, the kitchen is functional & beautiful IRENE YOU ROCK!
Anyone that comes over for a visit ,the 1st thing they say is WOW WHAT A BEAUTIFUL KITCHEN!


"
Cathy Errington; Rob Manes Brechin Ontario
"

Relationship: Client
Project Date: December 2020
I would highly recommend Irene as our home was done very professionally and with top quality workmanship. The work was done as the result of a fire and during pandemic restrictions so it made the job very challenging but she completed everything to our great satisfaction.
Like

"
Brechin Ontario (Lagoon City) Ontario
"

Several years ago I saw Irene's work in a home at The Homes Tour held in Barrrie. I just loved what she had done in that home so bookmarked her information for the time I was going to renovate the family room in our home. Irene did not let me down - she understood what I wanted and why - I have had so many compliments on the results. She was pleasant, very particular, efficient and made sure at every stage that I was totally happy. Will definitely use her services again.  
January 11, 2019

"
Carolyn Aldebert, Oro-Medonte, Ontario
"

Irene was a pleasure to work with both professionally and personally. She was very accurate and patient with decision making and keeping us in budget. I would highly recommend Irene for your decorating and renovation projects!
January 1, 2019

"
Kary Dick, Lagoon City (Brechin) Ontario
"

I highly recommend Turnbull Interiors. I needed a couch and opted to have one custom made. Irene was recommended to me by a friend. Irene's advice and guidance was perfect. The quality of the fabric she recommended is just what I wanted and needed. Irene's knowledge about her products was evident. The couch frame is well constructed and comfortable. I have even slept on it several nights with no complaints. As the couch was being made, Irene kept me in the loop as to the production. The end cost was well worth the end result. I have a couch that I have always wanted in my favourite colour (blue) and I am sure it will last for many years. Irene even gave me 4 cushions that not only match the couch but they match the love seat that I also bought from her. Irene is so easy to work with. She is professional and her expertise is evident in her advice. I now call her my friend.
December 31, 2018


"
Linda Thornton, Orillia, Ontario
"

Irene has been working with us since October 2017, helping us design and decorate our condo from drywall, choosing paint colours moldings, floors, furniture, kitchen design, fabric, etc.
She has been a great help, with a wonderful eye for matching colours to fabric and walls.
We have been very happy with the results and would not hesitate to recommend Irene and to use her again.
December 27, 2018

"
Susan Ash, Orillia, Ont.
"

After moving into a new home we were lacking something. Turnbull Interiors came to our rescue. As only Irene can do,she gave us a lovely, warm ,cozy space we can enjoy for years to come .Irene feels like family, making it so easy to work with. Thanks Irene.
December 27, 2018

"
Dave & Patty Wainwright, Wasaga Beach, Ont.
"

We hired Irene to help us with lighting, tile, colour, creating a feature wall, kitchen back splash, and window coverings for a total reno. She was terrific. Lots of ideas but listened to who we were and what we thought we wanted. She made an effort to meet and/or shop on our schedule and found some great sub-contractors. The results were everything we'd hoped.

Note: The fact that we share a surname is coincidental; no relation.
March 27, 2018

"
Ian Turnbull, Midland Ontario
"

Over several years we have enjoyed many projects and a great relationship with Irene and Turnbull Interiors. Her work with us has involved both large and small and each was treated with the same great care,thought and final product being perfect. Her advice has always been "spot on" and all of our improvements, young and old have stood the test of time. They are as fresh and innovative today as they were at the time. Our wishes for preserving the best qualities of a century home and staying within a budget were not always easy but Irene made it seem effortless. Any project could not be placed in better hands  .December 29, 2017

"
Lynn Taylor, Orillia Ontario
"

Irene has been very helpful with our main floor renovation. Even though I had very distinct ideas of what I wanted, Irene was able to guide me through our material choices and give her opinion in a constructive and professional manner. I am extremely happy with the end result. 
December 1, 2017

"
Anita Stacey, Innisfil Ontario
"

Irene and her team of professionals transformed our dark, tired space into airy, bright rooms. We are very pleased with the results.  November 23, 2017

"
Lorraine Morin, Barrie Ontario
"

Irene designed and subcontracted all aspects of my bathroom renovation. Irene is great at learning what her client's likes, dislikes are and designs according to their taste. The sub contractors were all very professional, skilled and left a clean work site. Irene organised all the appointments, product purchasing and met the contractors upon arrival to my home. I'm thrilled with my new bathroom.   November 17, 2017 

"
Helen Whetter, Orillia
"

When having to repair the main floor of our condo, we turned to someone we had met while she was working on a job for a neighbour in our condo complex. We had noticed her presence on that job, working with the trades and the owners in a happy, professional and thorough manner.  The first step in our repair project was to make sure we connected with Irene.  We found out very quickly that Irene is thorough, dedicated, with great attention to detail.  She was patient,  a good listener and a wonderful guide on our journey through flooring, counters, colours and fixtures.  Her timely and responsive manner was refreshing. Her attention was not only to design and quality but also to function with an eye on the budget.  When meeting with Irene at the suppliers, everywhere we went we heard only good comments about Irene.  We are very glad we connected with Irene. Our repair project is finished and we now have a wonderful, functional, lovely condo and a new friend.  Thank you, Irene, until our next project. Pamela

"
Pamela B.
"

We had a great experience working with Irene Turnbull on our washroom renovation. The finished washroom looks awesome and was completed for Christmas on a tight timeline! Irene designed the plan, incorporating our input and style, then co ordinated a team of professional trade partners and oversaw all aspects of the work. Irene's attention to detail and genuine desire for a high quality, beautiful finished product was evident in her approach and follow through.  	December 31, 2016

"
Melanie Morrow, Innisfil
"

In November 2015, I moved from a large house in Toronto to a small bungalow in Barrie. Despite my best efforts at downsizing, I found myself with too much furniture, greatly-reduced room sizes and oddly-configured spaces. Turnbull Interiors had been recommended by a friend whose opinion I value, so I asked Irene for help. She suggested converting an unneeded bedroom into a dining room, by eliminating two doorways, removing a closet, and building a large entranceway. From the original quote in March to completion in April, the work was done quickly and efficiently with minimal disruption and mess. Irene arranged everything - electrical, flooring, a popcorn ceiling repair expert, and purchased things like lighting fixtures. Since then, she has arranged for the supply and installation of window treatments (draperies and shades), patio curtains, and the reupholstery of a wing chair. Irene has wonderful ideas and is a very creative decorator; she has excellent contacts, and is very considerate and accommodating. She has also become a friend and I would recommend her to anyone.
December 20, 2016

"
Carol Campbell, Barrie
"

Sometimes there are happy coincidences in life that bring wonderful results. While searching for a contractor/designer to assist us with a complete renovation of a 30 year old condo, my husband and I were becoming very frustrated. Then we met Irene Turnbull of Turnbull Interiors. Our first meeting lasted several hours, during which we chatted about lifestyle, mobility issues and our wish list for this renovation. As we walked through the project she suggested changes to our wish list that made our home more functional as well as helping us keep to our budget. 

Attention to detail is an understatement when it comes to Irene's approach to a project and she has a quiet way of explaining that if there is an issue, you need not stress , as it has been resolved. There were no big reveals of problems as in the TV Reno shows, but rather things just got remedied without a lot of hoopla. This allowed us to have time to enjoy our lives during the renovation knowing that we were in good hands. 

Irene is not just about interior design. She assisted us with choosing lighting, flooring and paint colours as a designer would do, but more importantly she is a Project Manager who has a wealth of knowledge about the construction and renovation industry, thereby giving her access to some of the finest contractors available. We have new crown molding that appears to be seamless, tiles laid that are straight and true along with flooring that is perfectly laid and the list goes on. Periodically we would have to wait a day or so for a specific contractor to be available and it was well worth it when you see the results. Every day Irene was on the job site and she always answered every question we had, no matter how trivial in a professional and friendly way. Irene and her crew took an ordinary looking condo and made it a truly unique home for us. 

We are proud and happy in our "new" home and through the course of this renovation we found a new friend. Irene Turnbull is an amazing Interior Design Professional and Project Manager, and she is also charming, funny, tenacious and a wonderful person admired and respected by everyone in the industry. 
October 1, 2016  

"
Bestbookie - Lagoon City
"

Irene has worked with me for many years to renovate and redecorate our home. Most recently she was designer and contractor on a total renovation and redecorating of our condo. She has many longstanding subcontractors who are skilled at doing the custom work of her designs. The results are outstanding.
Irene always considers all of our ideas, desires and needs in renovating and decorating and never forces her own ideas. She does this by taking the time to get to know and understand us.
With Irene's knowledge, skill, and experience we have been able to recreate ourselves in a downsized space that immediately felt comfortable and like home. Our family and friends comment on the quality of the design and work in our condo. 

Jean Stevens, Barrie

"
Jean Stevens, Barrie
"

'Irene has brought light into my home in many ways!'  
(Our work together spans some 17 years - 1998 to 2015.)

1. 1998 - Total restoration of condo Irene coordinated a full team of excellent trades- painter, rug installation, upholstery and window coverings. She showed respect of our likes and made downsizing much easier. With her help we blended a 5 bedroom home with a 4 bedroom home into a 3 bedroom condo! 

2013 in a  New Condo - Phase 1 - Kitchen- white tile backsplash and enhanced lighting - pot lights and under counter. 
2014 - Phase 2 - Living room - Crown moulding, pot lights, fresh window coverings. 
2015 - Phase 3 - Plain vanity is now  elegant with wall paper. Countertop and lighting fixture. 

"
Nan Bayne, Orillia
"

"
Dave Beckett, Orillia
"

Review text: Over 25 years ago we renovated our cottage to a home. At that time Turnbull was in Orillia. I hired them and I was amazed and so happy that I made that choice. The years have passed and everything was finished 1st class and it still is. Later we put an inside hot tub and the kids always got water all over. The floor and the tiles were loose. I called Irene at Turnbull-she came to my home, helped me choose the #1 product. Both the service and contractor and the products were excellent. In the process Irene found the water had rotted a major joist which had to be replaced. I would forever be grateful for her expertise and help. The work was finished when promised and is an excellent job. I love it. Thanks Turnbull.

"
Barb Storey, Brechin, Ontario
"

Irene helped me to determine my style by listening to my wants and dislikes and being so patient by bringing many samples of fabric to determine the type and colour of fabric until we got it right for my sofa and 2 chairs. She designed a custom TV cabinet making it one of a kind. She blended her expertise with my style to achieve an understated elegant living room. I love it!

"
Ruth Holohan, Lagoon City Ontario
"

"We found Irene online, and the pictures of her interiors seemed to suit our tastes.  When we met, she "got" what we wanted immediately and spent some time working out various ideas to improve our home.  We had furniture and other items that had sentimental value and she was able to fit them into our new space and, more importantly, get everything looking like it belonged together.  We were able to work on different parts of the design as we had the time and money and it all came together very well in the end.  We are very satisfied with her work and would recommend her to others."

"
R.Jordan, Mississauga & Tiny Township, Ontario
"

Relationship: Client
Project Date: January 2015
Project Price: $1,000-$9,999
I asked Irene for her input as I moved forward redoing my living room. I had a few essential pieces such a beautiful Iranian rug and needed help to achieve the look I wanted. I was interested in reusing old loved pieces.of furniture. New window treatments were also needed. 
Irene is a very skilled interior design professional. She began by helping me understand and define my needs for the room. She was their to guide the process by listening attentively and presenting options giving time for me to "digest" the look and feel of the each idea. I found her knowledge of fabrics , textures ,colours and their interactions very helpful 
We were thrilled with the final outcome, a recovered couch, recovered side chairs , new lampshades and finally the beautiful draperies that gave the room warm elegance. All pieces of the project were done on schedule and on budget. 
The dining room is next and I look forward to Irene"s gentle , experienced guidance.
Less 

"
D. Doorly, Oro, Ontario
"

Relationship: Client
Project Date: April 2014
Project Price Range: $1,000-$9,999
We hired Irene of Turnbull Interiors to have 2 sofas re-upholstered in a nautical theme. She came to our home and delivered a large collection of swatch binders and left them with us for as long as we needed in order to choose the material. She offered some suggestions and gave us direction in terms of different price categories. I was very impressed with her as she truly listened to our ideas and our budget requirements. 

She offered a great idea to include piping in the covering of the 2 pieces, which was great as we would not have thought of that and the end result was stunning! She also provided great advice in regards to covering the throw pillows as well. Also, she guided us with respect to the dominant colour of the material to make sure that it contrasted well with the carpet in the room. 

We were so pleased with the results and everyone who comes to our home raves about how gorgeous the couches look! I would definitely recommend and use Turnbull Interiors again.

"
B. J., Lagoon City, Ontario
"

My husband and I wanted to update our home for at least 2 years but could not make decisions what would make the most impact. We felt overwhelmed and busy with work and kids always led to more time passing without making any decisions. We are also considering selling and downsizing so updating was not only for ourselves but for potential buyers. I asked Irene Turnbull to come and help. Calling Irene was the best decision we ever made. She came to our home and within an hour our options were laid out. Our next visit with Irene (again at our home) was with a drywall contractor and electrician. It was wonderful to meet everyone at our home to discuss the renovation all together. After meeting with her contractors we felt extremely reassured about the quality and care that would go into our home. Once the work began everything was done in the timeframe that we were told, the quality of work was superb, if there were any challenges they were laid out to us and we always felt everyone had our best interest in mind. Irene was the project manager, whenever there was work to be done at the house she met with the contractor, reviewed the job, inspected all products prior to installation, reviewed where and how the product was to be installed. She met with my husband and I to go over drapery material and paint colour, narrowing down the fabric was immensely helpful and to have her come to our home so we could see it in our lighting was the best situation. We did not ever feel overwhelmed, the renovators were so courteous and helpful, we could go to work and come home with little disruption as possible. All invoices were outlined in detail with a breakdown of costs. Irene truly worked with our schedule and maintained the estimated timeframe for completion. If we had any questions along the way she was always available. Irene's professionalism and personality more than met our expectation. Our home is so beautiful, turned out better than we could have ever imagined. Due to a large diversity of family and friends and living on the lake we entertain a lot. The response from friends and family has been the overwhelming part. We definitely made the right choice by hiring Irene, she works so well with all her contractors and with us. Irene gets to know her clients home as well as their personality. I can only speak for myself but when I had trouble deciding between fabrics or paint colour she would always help without deciding, she took the time to read your reactions to colours and fabrics and took the time to make sure what you picked would be the best decision. The crown molding, the added lighting (we changed/updated some light fixtures), the painting and the drapery is truly beautiful. Very very happy.

"
Kelly H., Orillia
"

We have been enjoying the professionalism and delivery of excellent service by Turnbull Interiors in the renovation of our homes since 1995. Irene and Bill Turnbull provided within our budget, a turnkey solution in our addition which included the preparation and overseeing of all architectural and engineering drawings, obtaining permits, choosing appropriate finishing materials, hiring qualified tradesmen and supervision right through to the completion of the project. 

Irene always delights us with her profound knowledge in decorating our homes, giving good advice in lighting, choosing paint palette, fabrics, window dressings and essential how-tos to pull it off in our own way. 

We use Turnbull Interiors for all our renovation and interior decorating needs because they have always met and exceeded our expectations.

"
Gaby Thom, Toronto, Lagoon City, Ontario
"

"Initially we were hesitant to contact an interior design professional because we wanted our home to reflect our tastes and not someone else's. Contacting Turnbull Interiors was the best thing we could have done. They transformed our ideas into reality and turned our house into our home."

"
Linda & Bill Hutton, Barrie
"

"Irene has a knack of drawing out our feeling and likes. With her amazing team, she put together a room that gives us the warm cozy feeling we were looking for. Through conversations with both of us, Irene was able to determine the colours and styles we preferred wo we would feel calm and relaxed in our new space. Thank you Irene!"

"
Dave & Patty Wainwright, Barrie
"

After 20 years our reception area was badly in need of an up-date. Irene was able to give us a new brighter, timeless look that both our staff and patients are able to enjoy. It really looks amazing.

"
Dr. David & Karen Tisch, Barrie